4 tags
30 tags
The single mother who has become the face of...
Ms Baronova rubbished the allegations against her Photo: Demotix The 29-year-old single mother faces up to two years in jail in one of the first trials arising from a criminal investigation that has embroiled anti-Kremlin activists. Twenty-four Russians face jail terms, some up to 10 years, and two have already been convicted. Investigators have also accused a Georgian parliamentarian...
8 tags
Russian opposition leader Alexei Navalny goes on...
One of Russia's leading opposition figures, Alexei Navalny, has gone on trial for embezzlement. Federal investigators in Moscow brought the charges over a timber deal in the Kirov region in which he was involved as an unofficial adviser in 2009. The 36-year-old, known for his blogs denouncing President Vladimir Putin's United Russia party as crooks, faces up to 10 years in prison if...
Russia puts Hermitage boss Bill Browder on wanted...
The Russian Interior Ministry is seeking an arrest warrant for the British hedge fund boss Bill Browder in a move that will escalate tension between Moscow and America and the UK. Mr Browder's company, Hermitage Capital Management, said it had received notice that a Moscow court had been asked to issue a warrant for his arrest "in absentia" for tax evasion. The fund manager is...
9 tags
US risks angering Russia by publishing blacklist
Washington risked reopening a diplomatic rift with Moscow following the publication of a blacklist of Russian officials who are banned from the United States because of their alleged involvement in the death in custody of the whistleblowing lawyer Sergei Magnitsky. Earlier in the day Moscow had warned that any decision to go ahead and release the list could damage relations between the two...
4 tags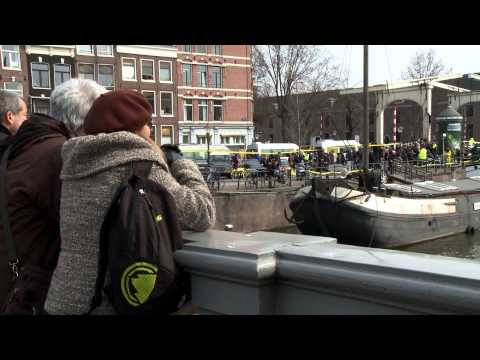 13 tags
Jailed Pussy Riot member Nadezhda Tolokonnikova to...
Maria Alyokhina and Nadya Tolokonnikova of Pussy Riot in a glass-walled cage in a Moscow court in October last year. Photograph: Natalia Kolesnikova/AFP/Getty Images A member of the anti-Kremlin punk band Pussy Riot has vowed to continue her work as a political artist in her first interview with the western media since being sent to prison eight months ago. Nadezhda "Nadya"...
9 tags
Vladimir Putin topless protest: Femen activist...
Russian President Vladimir Putin (left) and German Chancellor Angela Merkel are confronted by a topless demonstrator during a tour of the Hanover Fair, Hanover Photo: EPA/JOCHEN LUEBKE Alexandra Shevchenko, who stripped to the waist in front of the Russian president as he toured a trade fair in Hanover alongside German chancellor Angela Merkel, told The Daily Telegraph that he was...
7 tags
Russian court announces trial of opposition leader...
As a popular internet activist and one of Putin's loudest critics, many believe the case is targeted at silencing Alexey Navalny. Photograph: Max Avdeev A provincial Russian court has announced that it will launch the trial of Alexey Navalny on 17 April, in a case widely believed to be targeted at silencing the popular opposition leader. The case against Navalny, one of the loudest...
7 tags
Berezovsky's girlfriend casts doubt on suicide
Photograph: Dominic Lipinski/PA The 23-year-old girlfriend of the late Russian oligarch Boris Berezovsky said on Monday she did not believe he had killed himself and that they had been planning to go to Israel on holiday together days after he was found dead. Katerina Sabirova said in a magazine interview she did not believe Berezovsky, 67, whom she first met in 2008, would have killed...
15 tags
Apathy and stagnation. Nadezda Tolokonnikova about...
Kasparov.Ru edition continues to publish correspondence with political prisoners in Russia. We received a letter from the member punk band Pussy Riot Nadezda Tolokonnikova on her life in prison. My imprisonment, my female colony - is lethargy, it is a dream. It is infinity, and it seems that all life has past by here, at the same time it is one still moment, a day that by the will of...
7 tags
Boris Berezovsky 'found with ligature around his...
An inquest into the death of Russian tycoon Boris Berezovsky has heard he was found lying on his bathroom floor with a "ligature around his neck". Mr Berezovsky, 67, was discovered at his Berkshire home on Saturday. A post-mortem examination found his death was consistent with hanging, but further tests are being carried out and are likely to take several weeks. The inquest,...
11 tags
18 tags
17 tags
Prison refuses to support Pussy Riot...
A commission that assesses prison inmate behavior has decided against supporting Pussy Riot member Nadezhda Tolokonnikova's bid for parole, chairman of Mordovia's public monitoring committee Gennady Morozov told RIA Novosti. Tolokonnikova is serving a two year prison sentence in Mordovia for the band's "punk prayer" at Moscow's Christ the Savior Cathedral. ...
16 tags
Russian police detain several Pussy Riot...
Photograph: Sergei Karpukhin/Reuters Russian police detained several activists protesting on Friday against the incarceration of the punk rockers Pussy Riot in a demonstration timed to take place on International Women's Day. The street-art collective Voina (War) said on its blog that around 10 people were taken away by the riot police at a small demonstration in support of Maria...
13 tags
Pussy Riot member seeks parole to spend time with...
Nadezhda Tolokonnikova. Photograph: AFP/GETTY Nadezhda Tolokonnikova, one of the jailed Pussy Riot members, serving a two-year sentence in a Russian prison camp, has asked to be released on parole, according to reports, to spend more time with her daughter. Tolokonnikova, 23, has asked a regional court that she be released on parole on several grounds, including the fact that she has a...
5 tags
Russia: The Logic Of Putting A Corpse On Trial
The posthumous prosecution of Sergei Magnitsky must make sense to someone senior here - the will of the Russian courts tends not to stray far from that of those in power. The official narrative is that Mr Magnitsky was being investigated for tax fraud at the time of his death, death is not a bar to prosecution in Russia, and in the interests of justice the case should continue. To the rest of...
9 tags
10 tags
Russian activist Alexander Dolmatov in Netherlands...
An anti-Putin activist who fled Russia and sought political asylum has committed suicide in a Dutch detention centre, Dutch officials say. Alexander Dolmatov's death was not triggered by the refusal to grant him asylum in the Netherlands, the Dutch ambassador to Moscow said. He cited an apparent farewell note that Mr Dolmatov, an activist in the Another Russia group, addressed to his...
Russia reacts with fury after America bans Russian...
Financier Bill Browder poses beside a picture of his former lawyer Sergei Magnitsky. Photograph: Tony Buckingham Furious Russian politicians accused America of Cold War tactics for passing a law barring any of its officials suspected of human rights abuses from the US. Tensions between the superpowers were reginited yesterday after US senators passed a new bill that included the Magnitsky...
10 tags
Russia Journalist Murder: Ex-Policeman Jailed
A former policeman has been jailed for 11 years in a prison camp over the murder of Russian journalist Anna Politkovskaya. Dmitry Pavlyuchenkov admitted tracking Ms Politkovskaya so that she could be assassinated in 2006 and providing the gun to shoot her. The journalist was well known for her hard-hitting reporting and her criticism of the Kremlin under Vladimir Putin. Ms Politkovskaya was...
11 tags
Russia frees scientist jailed under Putin for...
Photograph: Ilya Naymushin/Reuters A Russian scientist freed on Saturday after nearly a decade in jail for selling secrets to China accused Vladimir Putin's "court" of turning the Kremlin leader into a tsar and of using the legal system to punish opponents. Valentin Danilov, 66, looked pale and thin as he was released on parole from a prison colony on the edge of the...
8 tags
10 tags
Pussy Riot "risk lives" in Soviet-style prisons
Members of the female punk band "Pussy Riot" (L-R) Yekaterina Samutsevich, Maria Alyokhina and Nadezhda Tolokonnikova sit in a glass-walled cage before a court hearing in Moscow October 10, 2012. Photograph: Maxim Shemetov/Reuters Two women from punk band Pussy Riot sentenced to jail for an anti-Putin protest in a Moscow cathedral face harsh, Soviet-style prison camps where their...
17 tags
Russia 'returns to Stalin-era show trials':...
Two jailed members of the all-girl punk band "Pussy Riot," Maria Alyokhina (left) and Nadezhda Tolokonnikova, sitting in a glass-walled cage in a court in Moscow on October 10. Photograph: Natalia Kolesnikova Russia's leaders are using Stalin-era tactics against the opposition including show trials and camp sentences, one of its most authoritative rights groups warned Tuesday. ...
13 tags
Pussy Riot got what they deserved - Putin
President Vladimir Putin flatly rejected on Thursday Western criticism of the imprisonment of the Pussy Riot punk protest band, saying its three female members deserved their fate because they threatened the moral foundations of Russia. During a two-hour dinner conversation with a group of foreign Russia experts, Putin spent most of his time carefully explaining how his country was trying to...
9 tags
Russia: Kremlin intensifies crackdown on dissent
Russian authorities have launched a crackdown on a radical anti-Kremlin group in an apparent effort to dismantle it, part of a heavy-handed approach to combating the country's street protest movement. A member of the Left Front opposition group was snatched off the street in the Ukrainian capital of Kiev on Friday. A UN official was quoted in the Russian press saying that the activist, Leonid...
10 tags
Russia: The Seizure Of Leonid Razvozzhayev
Leonid Razvozzhayev speaks to journalists outside the police investigators' offices in Moscow on October 11. How badly did Russian authorities want to nab Leonid Razvozzhayev? To answer that question, you will need to separate the Kremlin's virtual reality from, well, actual reality. First the virtual, I mean official, version  — courtesy of the Investigative Committee. ...
9 tags
Ukraine: Investigate Disappearance of Asylum...
Russian Opposition Activist Vanished in Kyiv, Turned Up in Russia Ukrainian authorities should initiate a prompt and impartial investigation into the disappearance from Ukraine on October 19, 2012, of a Russian asylum seeker, Human Rights Watch said today. Human Rights Watch expressed serious concern that Leonid Razvozzhaev, who had begun to lodge an asylum claim in Ukraine, was forcibly...
14 tags
Russia sends Pussy Riot women to camps east of...
The pair lost their appeal in court earlier this month. Photograph: Andrei Stenin/RIA Novosti Two convicted women from the Russian punk band Pussy Riot are on their way to two prison camps far from home, their lawyers and supporters say. Conditions are reported to be tough at the camps, in Perm and Mordovia, east of Moscow. Those areas were used for mass prison colonies in the Soviet era. ...
13 tags
How penal system will try to crush Pussy Riot
Conditions are grim inside Russian jails. Picture: AP Photo  IT'S a far cry from Stalin's Gulag, but the guiding principle of the Russian penal colony – the destination of two members of punk band Pussy Riot this month – remains the same: isolate inmates and wear them down through "corrective labour." Maria Alekhina and Nadezhda Tolokonnikova will have to quickly learn the inner laws of prison...
10 tags
Pussy Riot women disown husband as group's...
Pyotr Verzilov recently travelled to the United States to collect a $50,000 peace prize for Pussy Riot from Koko Yono. Photograph: Emmanuel Dunand/AFP The two convicted members of Russian feminist punk band Pussy Riot have accused the husband of one of them of falsely acting as their spokesman, in a new sign of a split within the group. In a letter published on the website of Moscow Echo radio...
9 tags
Freed Pussy Riot member says protests must be...
Yekaterina Samutsevich, a member of the female punk band "Pussy Riot". Photograph: Vladimir Vasiltchikov Newly released from Russian prison, Pussy Riot's Yekaterina Samutsevich said her protests against Vladimir Putin's rule had to become "more cunning" and that she would fight to free fellow band members still in jail. In one of her first interviews since a...
9 tags
Pussy Riot member uses freedom to resume protests...
Yekaterina Samutsevich vows to continue taking part in Pussy Riot's anonymous performances. Photograph: Max Streltsov for the Guardian Yekaterina Samutsevich, the Pussy Riot member freed by a Moscow court this week, has promised to continue taking part in the band's anti-Putin protests, saying she would be "more careful and more clever" to avoid another arrest. On Friday, in...
13 tags
Pussy Riot: Russian court orders conditional...
The decision by a Moscow court to give Ekaterina Samutsevich a suspended sentence and release her while upholding jail sentences against Maria Alekhina and Nadezhda Tolokonnikova is only a half-measure in achieving justice for the three members of feminist punk group Pussy Riot, Amnesty International said. "Any decision that shortens the wrongful detention of the three women is welcome. But...
9 tags
Two official Pussy Riot statements. Nadezda...
First from Nadezda Tolokonnikova about recent events around the Pussy Riot collective: I would like to inform [our supporters] that all recent changes that happened around us do not indicate any split neither within the group Pussy Riot not between Katia, Masha and me. There is not a slightest contradiction inside out team on the fundamental issues such as legal defence strategy or any other...
8 tags
13 tags
Court: Pussy Riot appeal hearing to continue next...
Members of the all-girl punk band 'Pussy Riot' sit in a glass-walled cage during a court hearing in Moscow on August 17, 2012. The appeal hearing for three members of the punk rock band Pussy Riot, who were sentenced to two years for performing a song critical of President Vladimir Putin, will continue next week. One of the band members Yekaterina Samutsevich said Monday that she no...
10 tags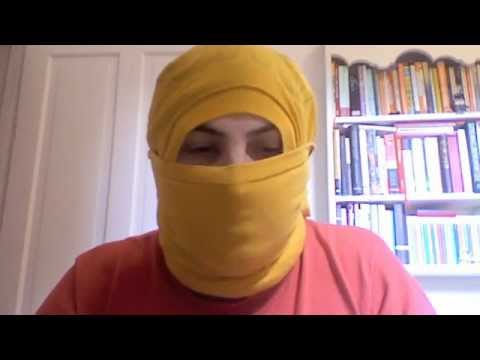 13 tags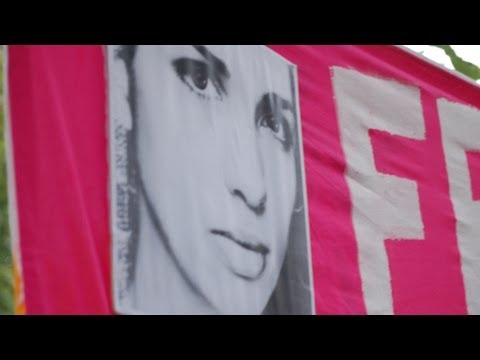 20 tags
Poets pen literary protest for Pussy Riot
Appeal hearing for imprisoned members of Russian punk band Pussy Riot, Monday 1 October. English PEN publishes international poetry protest for Pussy Riot Phill Jupitus, Ali Smith, Deborah Levy and John Kinsella have joined a poetry protest for imprisoned punk band Pussy Riot. Three members of the band, Nadezhda Tolokonnikova, Maria Alyokhina and Yekaterina Samutsevich, are currently serving a...
10 tags
Pussy Riot: 'We had nothing to do in prison but...
Jailed Russian punk collective Pussy Riot have spoken out about their time in prison and claimed they had been spending their time reading the Bible.  Nadia Tolokonnikova, Maria Alekhina and Yekaterina Samutsevich received two-year prison sentences on August 17 after being found guilty of hooliganism motivated by religious hatred – and in an interview with GQ, Tolokonnikova revealed that the...
15 tags
Photo evoking Pussy Riot pulled from IKEA Russia...
Furniture firm IKEA has removed a photograph from its Russian website of people in colourful ski masks like those worn by punk band Pussy Riot, three of whose members were jailed after staging a protest against Vladimir Putin in a church. The picture, which showed four people in the masks sitting on IKEA furniture, had been posted on a section of the site which displays photographs of customers...
1 tag
3 tags
4 tags
2 tags
Full Contact Origami: This is my paper I wrote... →
proto-plasmic-kisses: "Hooliganism motivated by religious hatred" is not something commonly heard as a judgment from the court system. For the members of Pussy Riot, a feminist punk band set on bringing enlightenment and active protest to the youth of Russia, this was their charge. The performance of their "Punk…
15 tags
9 tags